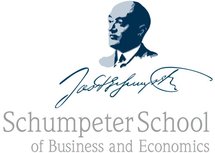 News
Stellenausschreibung
Hilfskräfte (m/w/d) gesucht Bewerben Sie sich bis zum 28. Januar 2021. [more]
Liebe Studierende,
bitte achten Sie in den nächsten Tagen verstärkt darauf, ob unsere Lehrveranstaltungen anders als... [more]
Office Hours
Due to the corona crisis, we currently cannot offer face-to-face office hours, but, during our... [more]
go to Archive ->
Stellenausschreibung
Hilfskräfte (m/w/d) gesucht Bewerben Sie sich bis zum 28. Januar 2021.
[more]
---
Liebe Studierende,
bitte achten Sie in den nächsten Tagen verstärkt darauf, ob unsere Lehrveranstaltungen anders als zunächst geplant aufgrund der sich schnell und dynamisch nach oben entwickelnden SARS-CoV-2 Infektionszahlen statt in Präsenz...
[more]
---
Office Hours
Due to the corona crisis, we currently cannot offer face-to-face office hours, but, during our regular opening hours, you can still reach us via e-mail for questions or phone-call appointments. General information, e.g....
[more]
---