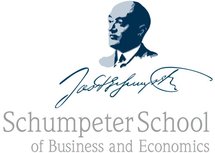 News
Office Hours
Due to the corona crisis, we currently cannot offer face-to-face office hours, but, during our... [more]
go to Archive ->
Planning and Reporting Systems in Supply Chain Management
MWiWi 4.5
(Course language: German)
Outcome and Contents of This Lecture:
Outcome and Competencies
The students will be qualified to identify and apply miscellaneous structuring characteristics within retail logistics. By means of these structuring characteristics, they will be able to develop key performance indicators and indicator systems for measuring the efficiency of logistics performance. They will master the implementation of major supply chain management (SCM) strategies as basic approach of Efficient Consumer Response (ECR).
In the field of inventory planning, the students will be able to analyze various techniques regarding demand forecasting including regression and time series models, to select and apply them depending on the problem statement.
Using these demand forecasts and by taking into account the different influencing factors, the students will be able to choose appropriate inventory models as well as to implement appropriate strategies for inventory control at optimum cost, e.g. the EOQ model, the Newsboy model, or the Q/R model.
Lecture (4SWS)
Introduction to retail logistics
Key performance indicators and indicator systems
Introduction to the ECR concept (Efficient Consumer Response)
Methods for demand forecasting
Models for inventory control with known and unknown demand
Exercise (2SWS)
Case studies to deepen the contents of the lecture
Development of key figures by use of various practice examples
Analysis of specific sales time series and forecasting of future demands
Calculations of optimum ordering policies with known and unknown demand
Working with Microsoft Excel (standard functions, formilas, data and analysis tools)
More information and links in German.